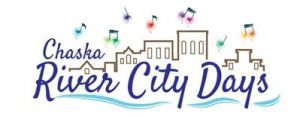 Chaska River City Days Photo Contest 2023
https://chaskarivercitydays.org/photo-contest
Chaska River City Days is a nonprofit community event that raises money and creates awareness for local area nonprofit organizations.
People are invited to submit their photographs online. Entries will be continuously displayed at Lion's Park, near the Pavilion from Friday July 28th through 30th on a super-size, high-resolution screen.
All entries will be considered for selection as winners to receive prizes in a juried contest. Winners and prizes will be announced and notified prior to the first day of display.
Photo Entry Rules:
Submit your original, high-resolution photos online at https://chaskarivercitydays.org/photo-contest.
Contest submissions should not use Photoshop or any other professional image manipulation software to drastically change the initial image. (The use of camera filters, photo framing, minor color adjustments, etc., is fine to use for contest entries.)
Submit photos in any common image file format such as, but not limited to, JPEG, PNG, or BITMAP. (Note: Most cameras and phone cameras save images as JPEGS.)
For each submission, include a registration form. Limit 2 entries per contest category.
There are no photo location restrictions.
This year's photography categories are:
Nature & Flora
Landscapes / Waterscapes
All wildlife (furry, fins, flying, scales, butterflies, insects, etc.)
Pets (includes but not limited to animal companions; service, therapy, emotional support animals, working dogs, farm animals)
People (who are identifiable in the photo and have given permission to be photographed), street scenes
Architecture (monuments, statues, sculptures, buildings)
Sunsets / Sunrises
Still Life
Special Youth Classification: Photographers 18 years & younger. All 2023 Photo Contest categories are open for Youth submissions.
Submission deadline is Friday, July 7th, 2023. You will receive an email acknowledging receipt of each photo submission for the 2023 contest.
Form submission is now closed.